Eddie lives in Drom, Templemore with his wife Nora. He has two children both living away from home, David who's a full time jockey in Canada and Rachel who works in London.
Eddie works with Horse Racing Ireland and during his time has achieved an award for his services to the racing industry. He's proud to have owned home bred David's Lad who won many races including the 2001 Irish Grand National.
Heavily involved in the local community. He's known to be approachable, dedicated and to have a great work ethic. He strives to make a positive difference to his area.
Eddie feels privileged to be part of the Lowry team and has a great working relationship with Deputy Michael Lowry.
Eddie has successfully served his constituency since 2009 in the Templemore/ Roscrea area.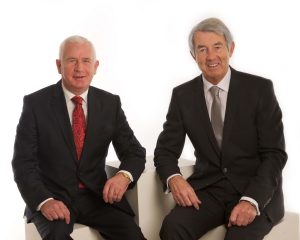 Contact details
Eddie Moran
Knocka
Drom
Templemore
Co Tipperary
086 2484363/ 0504 31313
Eddie.moran@tipperarycoco.ie
Facebook: https://www.facebook.com/Eddie-Moran-Councillor-282183342687537/